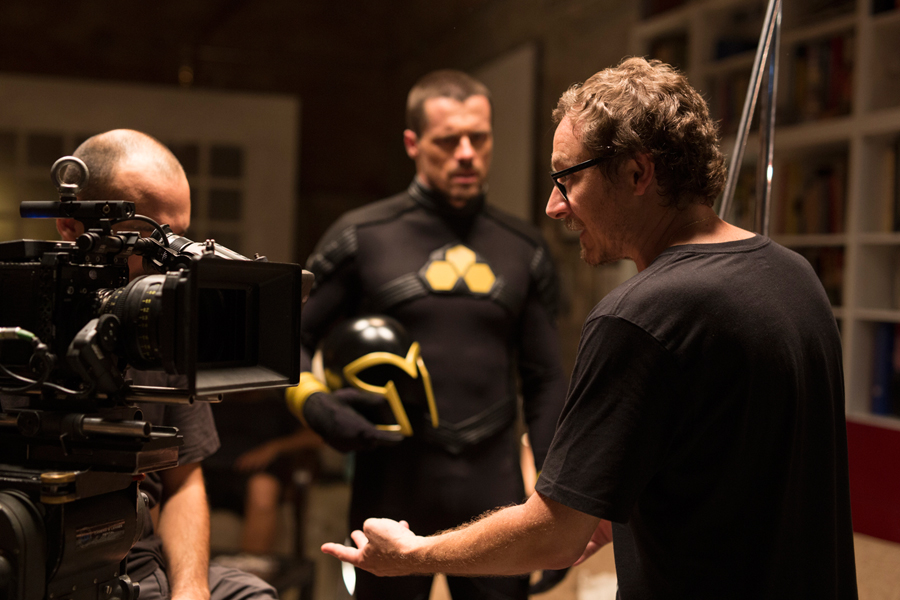 The Director at Odisea Cultural
We leave here the first interview that made Daniel F. Amselem over the short film. It was in the digital magazine Odisea Cultural, a published work that celebrates its second year of life. A place that focus all it interest in becoming a collaborative space to creators and lovers of culture. Here we summarize some questions of the interview and attach the link where to find the complete conversation. Please note that attach interview is only in Spanish.
Is this a film of ideas or an action film? What you will highlight of the acting?
First of all, it's a film of ideas with some little action. Being a short film where dialogues are the center of the history, forced us to look for actors with a lot of talent. People as, Octavi Pujades in the role of the superhero and Joaquin Daniel as a psychologist have given the characters everything we needed. They have even gone beyond the writing and have elevated the experience into a magnificent result. It is a real pleasure to see them on the screen performing their characters. And we also have Eric L. Goode, an American actor who joins them, in a very special role, making and outstanding triad. I am very happy with the final result. The acting has been essential to develop what I have been looking for. And we couldn't make it better.
With what human and technical tools have you built your 'Krisis'? Did you have all the equipment necessary to make properly your project?
I have been very lucky to have LUXOR CINEMA as a producer. They give all the technical issues necessaries and, the most important, all the freedom to develop my personal creativity. They allowed me to do the kind of film I want it to do it and they give me all the technical tools to make it possible. As well as a great team, filled of enormous professionals, with a great experienced and plenty of talent.
LINK: HTTP://WWW.ODISEACULTURAL.COM/2018/02/09/ENTREVISTA-A-DANIEL-F-AMSELEM-DIRECTOR-DE-KRISIS-POR-TOMA-13/