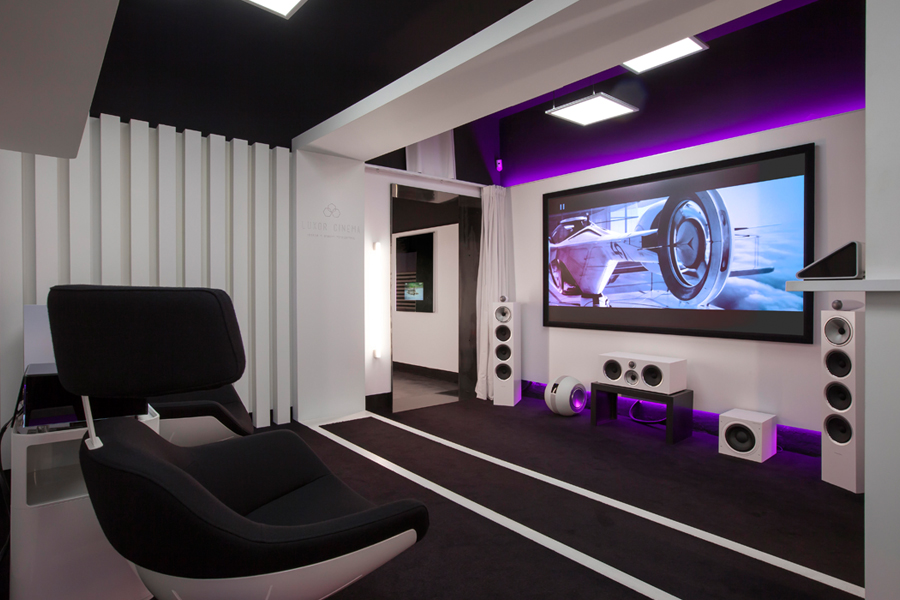 Luxor Cinema adventure
The passion for films is in the DNA of LUXOR CINEMA. A company specialized in multimedia entertainment for your home. Now that image and audio systems are affordable to a lot of people, LUXOR gives you the change to turn your home into a movie theater. And one day, LUXOR received a proposal: why don't venture themselves and produced a short film that includes the essential of the company? A short film where the brand of LUXOR will be very important but with out being a 'typical' add. They read the script and they accepted.
Daniel F. Amselem had the perfect ally for this adventure with LUXOR CINEMA. A production company that gives the necessary means to make the perfect work, plenty of equipment, intellectual depth and good atmosphere. KRISIS, a super-heroic therapy, had a LUXOR as a producer but also as inspiration. Always with the highest quality and excellence in mind. After this alliance between director and company, began the fascinating task of finding actors for this challenge. Octavi Pujades ended up representing the Galactic Drifter, the superhero in crisis. A character that carries the logo of LUXOR CINEMA integrated into his suit.
Logo that has a very important meaning for the Drifter: three hexagons that represent the three gods of the superhero, home of all, and the three responsible deities for sending him to save the planets from their self-destruction. This is represented in the short film at the beginning; with a comic header that explains the journey of the Drifter from his arrival to Earth until our days. Three shapes that means, at the same time, the reflection of the lights of a video projector and the representation of the branding of the company. Pure cinema.